200 & 300 Hr Teacher Trainings
YOGA GARDEN 200 Hour Teacher Training
+ Understanding Alignment Through Action +
WINTER 2018 /// February 13th – May 15th
200 HOUR TRAINING OUTLINE:
We all love that feeling of being strong yet flexible, grounded yet free that we get from understanding how to fully engage in each pose. We will talk about ALIGNMENT, a lot. The way we align ourselves on our mats is a metaphor for the way we choose to align with the world around us. We will learn to see our practice on our mats as a reflection of the way we are making decisions in our daily lives and use that understanding to create more informed choices. We will discuss alignment priorities, common mis-alignments, how to prevent injury, and heal with engaged ACTION.
There will be STORIES. Through stories we learn to see and develop a better understanding of ourselves and the world through metaphor. This training will begin with the story of GANESH, who is referred to as "the remover of obstacles", "the lord of new beginnings" and "the lord of the threshold". He is symbolic of crossing the threshold of where we are now into a new experience.   Ganesh represents having the courage, will and strength to move from what is familiar to us into ambiguous spaces in order to learn and grow and create the lives we want.
There will be PHILOSOPHY. Most of the yoga we read about is written from a Classical point of view. But there are many different philosophies to consider.  YOGA PHILOSOPHY will be discussed and divided up into three sections: Advaita Vedanta, Classical, and Tantric Yoga.  These philosophies are progressive.  They build on each other as yoga evolves through time.  Each has its own beautiful way of explaining the importance of understanding our relationship to spirit and matter or ourselves and the material world.
In our culture, one of the ways in which we orient ourselves is our ability to MEASURE. Through this concept, we will learn about the system of Samkhya, meaning "to measure," by studying the map of the TATTVAS, or principles. There are several concepts in place which help us to make our way through this map such as iccha (will), jnana (knowledge), and kriya (action), the study of karma, understanding spanda (vibration), and through an introduction to the 5 elements.
Some yoga poses are more grounding and have an earthy, watery quality that keep us at peace.  Some poses have a fiery, airy, energetic quality that invigorate us and encourage our will and desire.  We come to understand these qualities (or gunas in sanskrit) in each pose through the experience of the 5 ELEMENTS.
There will be BOOK REPORTS & DISCUSSION. Book reports are a great way to learn from the masters and create collaboration. Some books will be required reading before the training starts and some, such as the Bhagavad Gita, will be read in class as a group.
WINTER 2018
Dates and Schedule for the 200 Hour Teacher Training:
February 13th – May 15th
Sundays noon – 5:00 pm
Tuesdays and Thursdays 5:30 – 9:30 pm
There will be no class April 8th – April 15th for Spring Break.
For questions please call Laurel @ 763-458-2190 or email laurel@yogagardenmpls.com
Training taught by Laurel Van Matre
Register for the 200 Hour Teacher Training Now!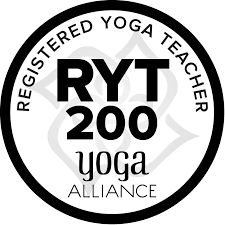 Cost – $2,650 Early Bird // $2,850 After Jan 15th
Credit Cards Accepted or Pay by Check in Person
Pay Early Bird Tuition for the 200 Hour TTing Now!
Learn More and Request An Application
For the 200 Hour Teacher Training
* * *
YOGA GARDEN 300 Hour Teacher Training
and Mentorship Program
LEARN TO TEACH WITH A CLEAR AND VIBRANT VOICE
September 6, 2017 – September 26th, 2018
300 HOUR TRAINING OUTLINE:
SEQUENCING and ALIGNMENT
We work with 9 sequences working toward and apex pose: 3 beginner, 3 intermediate and 3 advanced. We will break down each pose in each sequence and determine how to categorize each pose. This is so much fun and the primary way Laurel uses an alignment focus or action focus in her classes to determine a sequence and how the poses "talk" to each other. We get really geeky and spend A LOT of time here making sure you know each pose inside out.
How does your understanding of sequencing and alignment determine where you are going in your teaching and practice? For a beginner, an intermediate or advanced student? We will practice sequencing using a list of beginner, intermediate and advanced poses and break down each pose even further into how they are used as 'gateway' poses, or poses the lead up to an apex suitable for your level of practice or teaching.
We will also break each of the poses down in the 9 sequences according to how you understand front body vs back body. How do we use this to integrate and create more "flow" in our practice, how do we use our understanding of front vs back to tie the actions of the poses together from head to toe.
Once we get going with a deeper understanding of alignment and sequencing each trainee will start to teach the group as a whole to get a chance to hone what you are learning as you are learning together. This is a great way to learn from each other, offer feedback in a safe and constructive environment and incubate collaboratively.
Seeing the Cycle in Everything – THEMING with AYURVEDA and the 5 ELEMENTS:
The training will be divided up into 4 sections according to each season and it's correlating element:
Section #1 – Sept 6th to December 21st: Fall and the Air Element (which is associated with growth at it's peak, the bounty, freedom, "going for it")
The Ether Element overlaps with Air and will be covered Halloween through the Winter Solstice (ether is associated with Listening, meditation on what is we want to move toward and what are we moving away from)
Section #2 – December 21st to March 21st: Winter and the Earth Element (which is associated with planting seeds of growth, boundaries, the work we "do in the dark")
Section #3 – March 21st to June 21st: Spring and the Water Element (which is associated with nurturance, softening and bringing an ease into our actions)
Section #4 – June 21st to Sept 26th: Summer and the Fire Element (which is associated with focus, intention and change)
MENTORSHIP
You will each have an opportunity to work directly with Laurel as your mentor. She will work with you individually and in small groups to zero in on what it is that attracted you to YOGA Garden, this training and her teaching and how you can incorporate that into your own and what you specifically want to get out of this training.
PRANAYAMA and MEDITATION
Our breath work is at the core of it all. Meditation as well as asana practice. It's where we meet the world we live in with our deepest selves. It's what keeps us in our own work, or dharma, even in a room full of people. Our practice of breathing is what keeps us connected to ourselves when we need it most.  We will look at different pranayama practices and how they affect us in meditation, on our mats and off. We will also talk about various meditation practices such as Nidra Yoga and Stilling the Lake of the Mind.  Cooling breath vs heating, breath for anxiety vs depression, etc..
LEARNING From the MASTERS:
We will have guest speakers and teachers come in to discuss their area of expertise with us and how it relates and is integrated into our yoga practice and teaching.   Topics that will be covered:
Philosophy with Matthew Remski
Advanced asana w Carmen from Chicago Yoga Lab
Kinesiology
The Lymphatic and Nervous Systems
Homeopathy
Acupuncture and TCM
Anatomy
Fascia
Energy Bodies
Chakras
TAKING the SEAT of the TEACHER:
Language and Terminology
Voice
Theming
YOGA PHILOSOPHY:
Yoga Sutras of Patanjali
Sanskrit
PRANA and ENERGY:
Kostas – the 5 energy bodies
Ida, Pingala and Sushumna Nadis and the Nervous System
Spanda or vibration/pulsation
Prana – the vitality in life
Chakras
YOGA as METAPHOR and GUIDE Off the Mat:
Strategic planning/Life Map
Diet/Ayurveda/Nutrition
Cyclical vs Linear Learning
200 Hour Prerequisite:
You do not have to have taken your 200 Hr at YG.  Laurel recognizes that you each have your own individual story that plays into this, where you take classes, who you've learned from in the past, and that's wonderful. It will make our time together richer and more collaborative. A lot of what we will be learning will be specific to the anatomy and alignment in each pose and sequencing that is specific to the way Laurel teaches, so it's really open to anyone who has already trained at a 200 Hour level.
Dates and Schedule for the 300 Hour Teacher Training:
September 6th, 2017 – September 26th, 2018
Wednesdays 5:30 – 9:30 pm
For questions please call Laurel @ 763-458-2190 or email laurel@yogagardenmpls.com
Training taught by Laurel Van Matre
Register for the 300 Hour Teacher Training Now!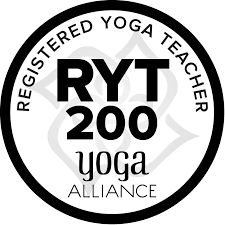 Cost – $4,600
Credit Cards Accepted or Pay by Check in Person
Pay Early Bird Tuition 300 Hour TTing Now!
Learn More and Request An Application
For the 300 Hour Teacher Training
---
Testimonials
Wow! What a ride! I am so happy I was able to take part in the teacher training at Yoga Garden. It truly a transformative, and empowering experience. I signed up for the teacher training wanting to deepen my own personal yoga practice, and left feeling confident and inspired to teach yoga to others. Laurel's teaching style and studio space was such a positive, supportive and creative environment to learn and grow in both my yoga practice and personal life. I am proud and excited to be a part of the Yoga Garden community. Thank you Laurel! – Caito Bowles-Roth, 2017 YGTT Graduate, Occupational Therapist, founder and director of Twin Cities Adaptive Cycling, and possesser of a killer sense of humor with impeccable timing.
I learned far more than I ever excepted to from the Yoga Garden YTT. Rather than just trying to make pretty yoga shapes, I now have an understanding of proper alignment and how it can help prevent and heal injury. Laurel makes the study of yoga and yoga philosophy relevant to modern, everyday life off of your mat. Not only that, she cultivates a safe space to step 
into and grow. I am walking away from this training with a stronger connection to my own body and a better understanding of myself. – Hannah Fisher, 2016 YGTT Graduate, rock climber, copy writer by trade, and wonderfully curious being.
My first-ever class with Laurel at Yoga Garden (YG) resulted in a down-dog epiphany, and this after more than 15 prior years of off-and-on yoga classes, and a prior 200 hour yoga teacher training. Laurel's cues, a totally new approach into the pose, forever changed my practice and my connection to my body (especially my mid-back, thank you). And that is the magic of YG, and Laurel, of course—it's a space (and she holds space) for profound opportunities in self-recognition and self-awareness (mental and physical), through subtle, unassuming kindness and support.
And now, having continued my yoga education through the YG 200-hour teacher training program, I'm even more enthusiastically committed to my own practice and to sharing in and teaching among the YG community.  I have found, again and again over the last 18 months, that as long as I show up, walk through the door there and roll out my mat prepared to do my own work (whether practicing or teaching), I'll be seen and accepted just as I am—and I'll come away from the effort better able to see and accept myself just as I am (and, in turn, see and accept others just as they are). The impact of this sense of welcoming and acceptance resonates far beyond the walls of the studio; it's the stuff you take back out into the world, it's self-trust and resiliency to better navigate (and set) your life's path. It's the foundation for relating to and loving others, without losing yourself, even when that endeavor is challenging or hard. YG is the real deal, and I'm profoundly grateful to call it my yoga home. – Elissa Meyer, YG Teacher, 2016 YGTT Graduate, Lawyer who works to support Lawyers with continuing education by day – Yogi by night and weekends. She has become an integral part of YOGA Garden in the 2 years she's been with us and we are so happy to have her.
I can't even begin to explain how much I have grown and learned from taking the teacher training at Yoga Garden. I feel very lucky to have such a great and knowledgeable yoga teacher who is willing and able to provide her deep and broad experience, knowledge and learning through teacher trainings. Laurel taught us her system of building classes and in-depth information about all the classes of poses but that was just the beginning. Everything is tied to a theme, an inspiration and a sequence that builds knowledge and understanding in the body of the most optimal alignment and the most beneficial way to be in any pose. We also got an introduction to yoga philosophy tied to her way of teaching and system and it made it even more meaningful. I really appreciated the experience and I plan to continue with the 300 hour training.  – Andrea Rose, 2016 YGTT Graduate, high-school art teacher and incredible knitter. Again, thank you for my beautiful hand-knit socks.  They are a treasure.
Yoga Garden Teacher Training was pretty significant for me. I listened to that small still voice within as it was unrelenting in encouraging me to take this training. As someone who has never intended nor desired to become a yoga teacher it was odd to say the least. I do wonder if part of it was because I had been taking Laurel's classes in the corporate setting for the last
2 1⁄2 years and was amazed at how far my body has come, how much it had grown in flexibility and strength all without injury. So I listened. I listened to the higher power, the part of myself that knows more and has my best interests in mind. Suffice it is to say- I am so glad I listened.
This training was intensive and took a lot of time but life adjusted around for me. I had this place to escape to and be with others who were like-minded and passionate about health and wellness in body and mind. Her teaching style brought out the best in us, with compassion and care she took 6 women of various ages and abilities and prepared us to be teachers- teachers with respect and honor for ourselves and others. Though some of us might not end up teaching yoga, all of us will approach the world with our eyes, minds and hearts open and more aware of the connection we have to our bodies. That in itself is priceless. – Heather Lundgren, 2016 YGTT Graduate, advertising maven, change maker, mother of 2 and wonderfully intuitive human.
Laurel is a master of information. She is studied in the vast history of yoga, is a well-practiced teacher, and manages to make both the physical practice and the philosophical themes applicable to modern teachers, bodies, and minds. Her approach is personal and informed – there's nothing scripted or canned. – Calley Bliss, YG Teacher, 2016 YGTT Graduate, singer (voice of an angel, seriously), and always fun to be with.
The Yoga Garden 200 hour Teacher Training far surpassed my expectations. Through Laurel's vast experience and knowledge of yoga; I learned how to align myself so every part of me is connected and focused. Not only on my mat, but in my day to day life. It was not simply given information. She showed me the tools to continue to grow in this new understanding. – Marrisa Leustek, 2016 YGTT Graduate, actress, massage therapy student, and forever curious about life and just an all around lovely human.
The Yoga Garden Teacher Training has profoundly impacted my study of yoga and teaching. Laurel is beyond knowledgeable and her methodical teaching style has given me the tools to continue to expand and grow as a yoga practitioner and teacher. Thanks to the YGTT, I now have a much more solid understanding of yoga postures and their alignment and can confidently teach an intelligent and well thought yoga sequence. I could not have asked for a better and more amazing experience. – Hannah Strom, 2016 YGTT Graduate, physical therapy student, deeply dedicated to knowledge of the body, and absolutely hilarious and so much fun to be around.
This training has really offered me a different perspective on how to make things physical for students – and allow time for them to really experience their bodies. I know that I am better able to make it a time where students get out of their heads and into their bodies. The safe and optimal alignment of postures has also given me a toolbox full of techniques to help students as they progress. The asanas and all of the philosophy discussed has really depended my understanding of how to bring yoga into my entire life – to be connected and engaged with all that surrounds me at all times. Have truly loved the experience and feel blessed with all that I walk away with! – Erin Amundson, 2016 YGTT Graduate, High school dean, lover of animals and eternal student of life and a pleasure to spend time with.
* * *
Yoga Garden is a space—physical and spiritual—very dear to my heart, where I have realized the deep potential of my body's relationship to grace, empowerment, community, and wholeness, and my capacity to continually evolve in my practice, through the brilliant guidance of Laurel Van Matre.
In more ways than one, Laurel has facilitated healing in my life, and has instilled in me a deep understanding of yoga's expansive potential to create openings, in the body and in the world, for healing. I was especially impacted by Laurel's gift after experiencing a fully ruptured disc in my cervical spine, which doctors insisted required nothing less than surgery and spinal fusion. Laurel's research into this condition, and her personal attention both in class and private sessions, supported my eventual full recovery with literally no medical intervention.
In addition to fostering all levels of asana practice, Laurel also cultivates arts and culture events among her students and in the community—I, along with many other artists, have been warmly hosted in performance and sharing, and her classes always incorporate metaphoric resonance and myriad portals for not just somatic, but imaginative and intellectual comprehension as well. She is a goddess! And Yoga Garden Minneapolis is truly a special, welcoming, peace-affirming refuge.
—Sarah Fox, Long-time student of YOGA Garden as well as teacher, poet, goddess and all around force of nature in the best possible way.
---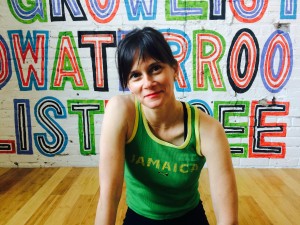 LAUREL VAN MATRE E-RYT 500 (Founder & Director of YOGA GARDEN) Laurel is a Minneapolis, MN based Yogi, Designer, and Entrepreneur.  A yoga practitioner for 20 years and teacher for more than a decade-and-a-half, Laurel is known for her ability to help her students align each pose, while giving it relevance to their daily working lives. She teaches weekly public classes at her studio, corporate and group privates, and coaches individuals.
In addition to YOGA Garden she is the owner/operator of LVMGardens Design. She holds a BFA from the University of Wisconsin, has lived in London and travelled extensively through Europe and Asia.
For more information about Laurel, visit her INSTA @laurelvanyogagardener or blog at www.laurelvanmatre.blogspot.com.